Owners of Chad's Pizza - Chad and Amy Clouse - have owned and operated a successful pizza restaurant for years and have become a staple in their community. As more of their family joined the team, they  expanded the business into the wholesale sector, selling restaurant style frozen pizzas.
When Chad's Pizza started wholesaling pizzas, the first few stores sold out within a day or two. That's when they knew to expand into frozen pizza production and distribution.
Three great reasons you should sell Chad's frozen pizzas
Incremental Sales: Customers will come to your store to specifically buy Chad's frozen pizzas and will buy other items while they are there. In addition, Chad's pizza on average offers a higher dollar return per pizza than the average frozen pizza.
Quality: Chad's frozen pizzas are made with the same ingredients and recipes as his restaurant pizza. His pizzas are known for great flavor and generous toppings.
Locally Owned: We are proud to produce our pizzas in eastern Iowa.
Send us a message with a little information about yourself and ask any questions you may have at this time.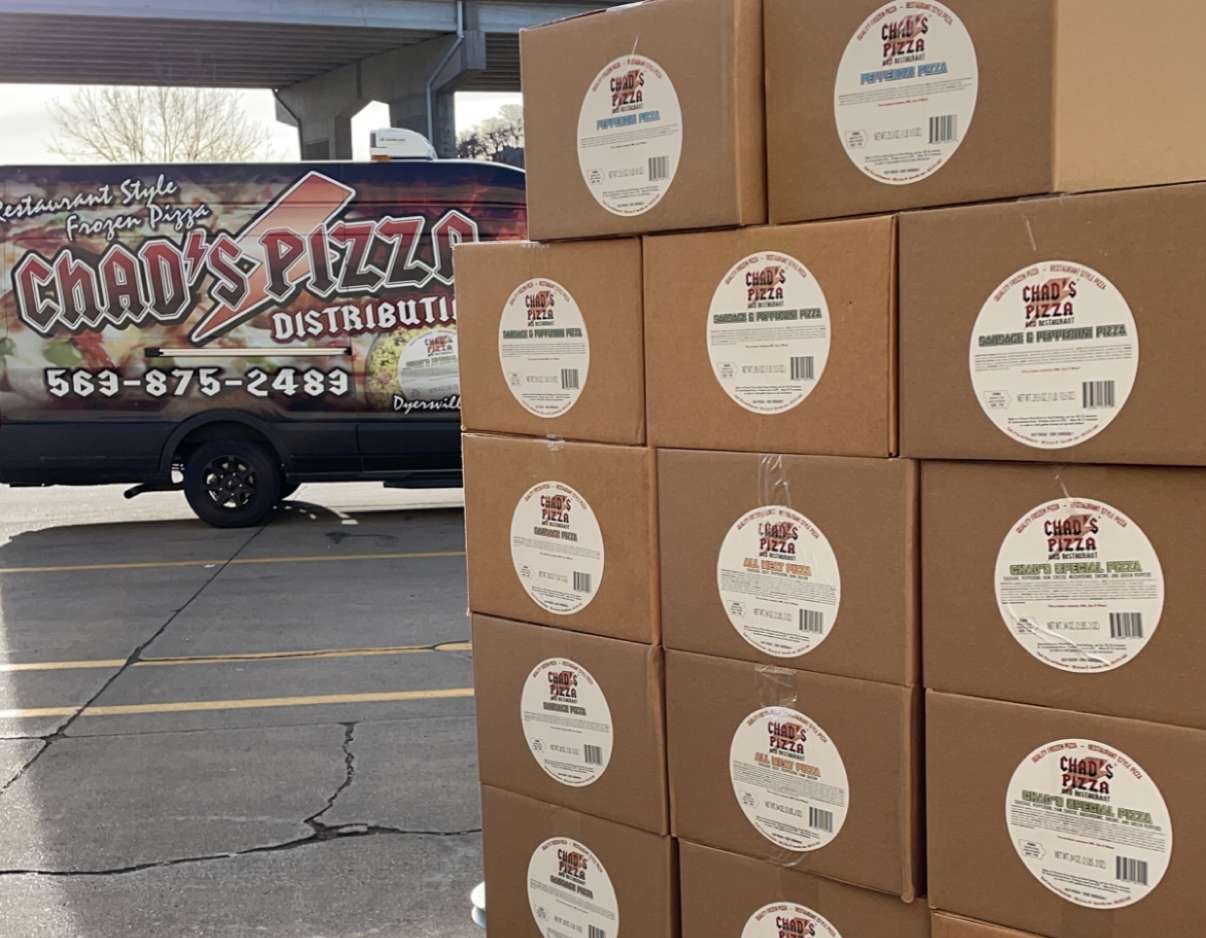 Current Chad's Frozen Pizza Retailers